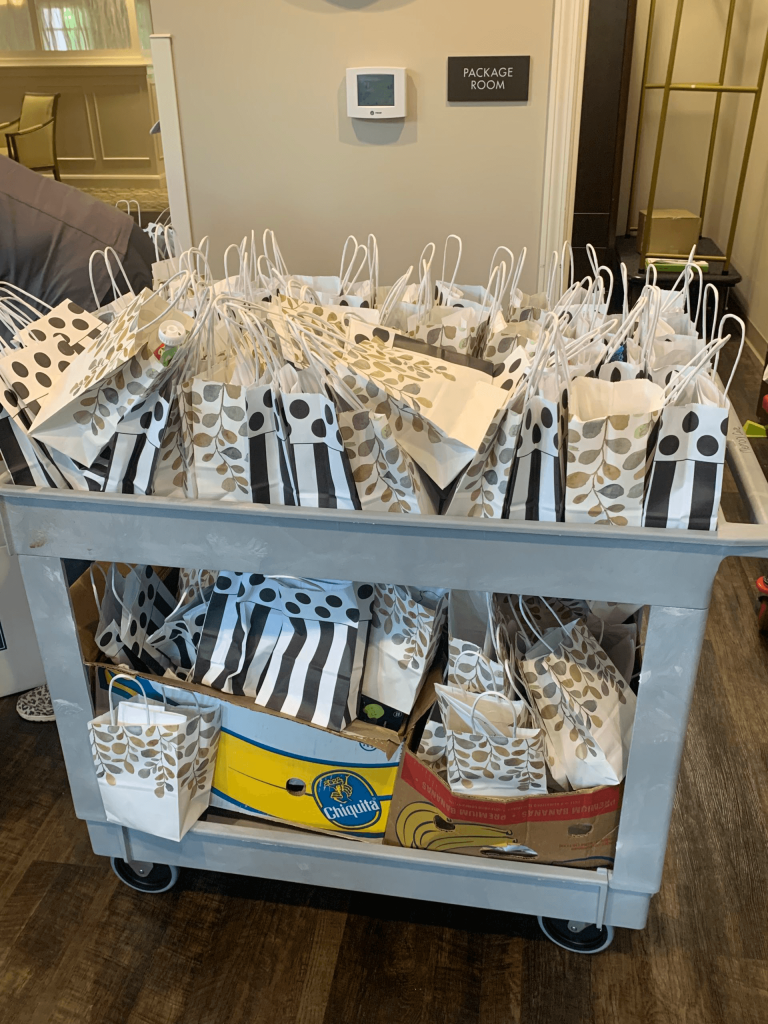 Thanks to some generous Hendersonville neighbors, the team members and residents of Clarendale at Indian Lake's memory care neighborhood are making "blessing bags" to share with people in need in our greater community.
According to Annie West, Community Relations Specialist at Clarendale, "It all started when I reached out to a friend with two amazing teenage children, Brandt and Hattie Martinek, who are actively involved in Sumner County 4H along as well as charity work in the community and through their church. They eagerly stepped in to make our mission to spread joy and blessings a reality."
The Martinek teens took to social media to generate local community support for donations of basic living essentials to fill "blessing bags." The call was for item donations to help people in need—from hygiene products to non-perishable food, and the outpouring of contributions was heartwarming.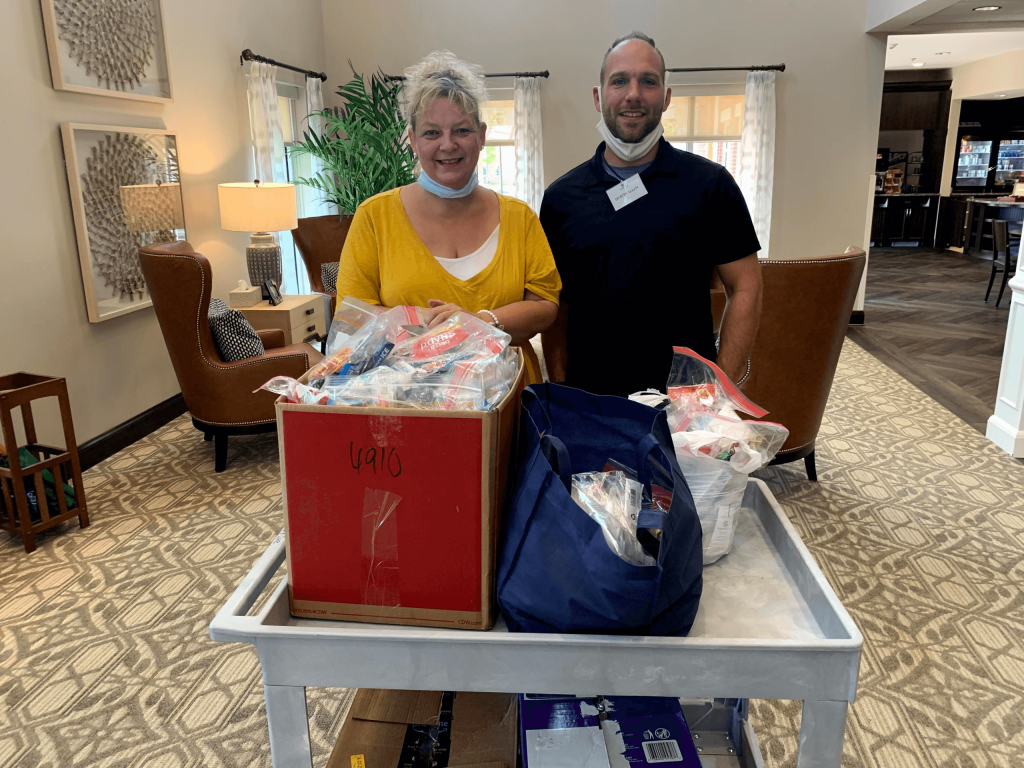 In fact, other citizens who heard about the program also volunteered to help. Sandra Wise with Sumner County Missions contacted us at Clarendale at Indian Lake via Facebook, offering to gather donations to fill bags for children in homeless shelters and attending food bank pickups. Friends and neighbors from the Hendersonville Public Library reached out, too, wanting to get involved.
"Our memory care neighborhood also played an instrumental role in this heartfelt initiative," says West. "Clarendale at Indian Lake served as the collection point for donations, and our memory care team and residents went to work cheerfully filling gift bags. There's nothing like passing along little blessings to others to make us all feel blessed."
This community outreach effort is just one example of the many ways Clarendale at Indian Lake strives to offer residents opportunities for personal satisfaction and fulfillment. Our philosophy is simple. Since quality of life is multi-dimensional, we always focus on 8 dimensions of wellness: emotional, intellectual, physical, social, environmental, spiritual, vocational and health. The "blessing bags" appeal to many of our desires to help and serve.
Want to learn more? For details about Clarendale's commitment to serving our greater community and opportunities for residents to get involved, simply Contact Us to chat or schedule a visit.