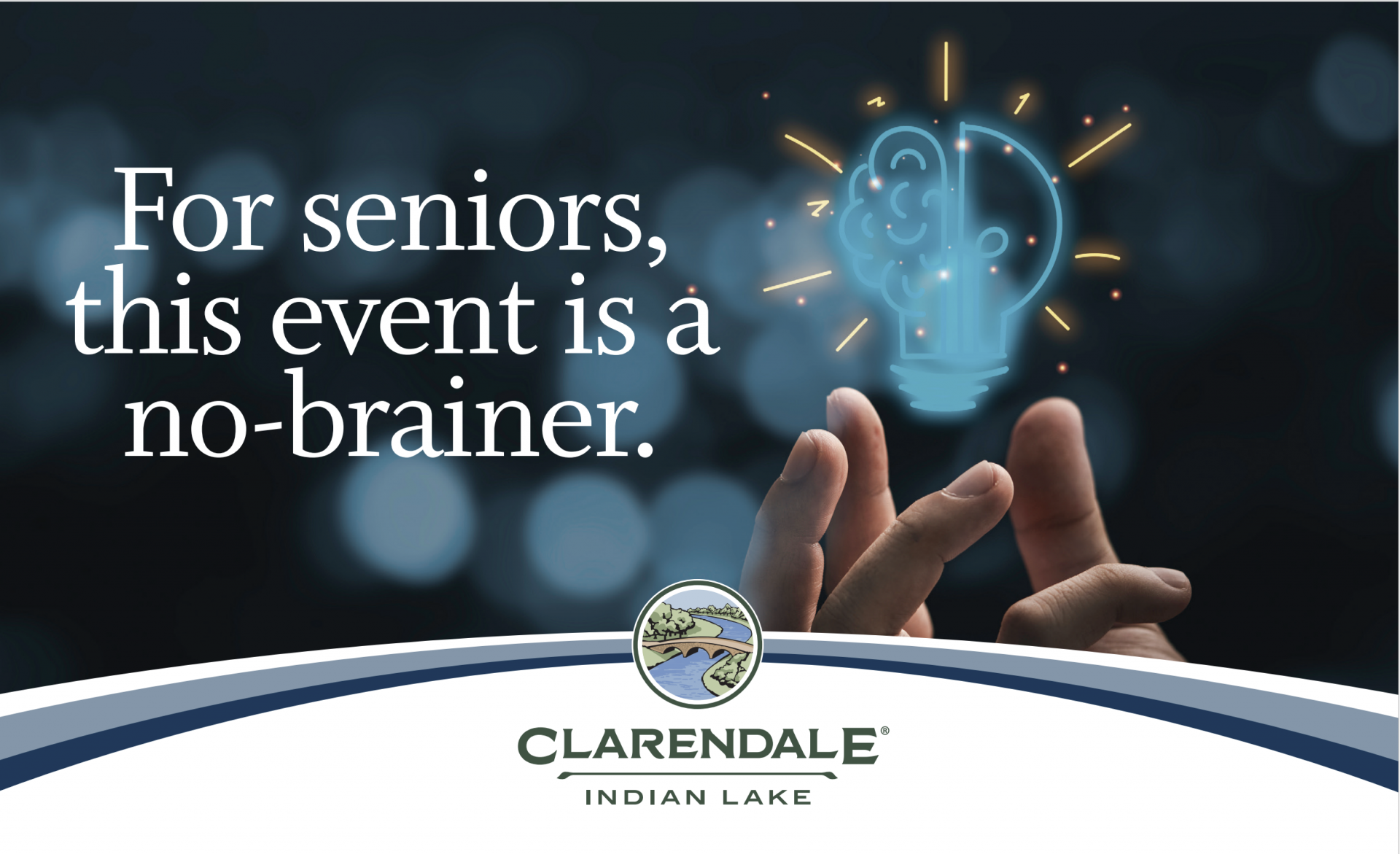 The Aging Brain Presentation
September 28, 2023
< Back to all News & Events
Thursday, September 28 | 6 p.m. – 7 p.m.
Clarendale at Indian Lake - 195 Indian Lake Blvd | Hendersonville

Forget everything you've heard about memory loss. Join
us and learn how to be proactive about your cognitive
health from our on-site expert, Dr. Thomas Miller.
He'll share:
Details about normal and abnormal age-related
changes in the brain
Everything you need to know about dementia
The warning signs of cognitive decline
When you should consult with a doctor
The presentation will be followed by a short Q&A.
To RSVP, call 615-270-5109 by Monday, September 25.